Sports Chiropractic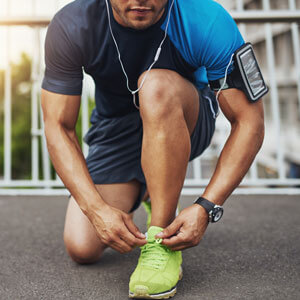 If you're an athlete, you want to make sure you're at the top of your game. Chiropractors are a great choice to help you in improving health issues — and you'll find they're far more cost-effective than going to a medical doctor!
Often, athletes are frustrated by the standard medical approach of prescribing a medication to cover up pain — or worse, having to resort to surgery that will take them out of action for months and involve a lengthy recovery. At Ithaca Family Chiropractic, we welcome athletes of all sports to experience great results with chiropractic.
All Levels of Players
From elementary to middle schoolers, high school athletes and collegiate athletes, we can help anyone with our form of natural health care. We even see professional-level athletes who know chiropractic is a fantastic way to stay at the top of their game.
Almost all Olympic sports teams today have chiropractors on staff. All NFL teams have multiple chiropractors, as do most NBA, MLB, NHL, Motor Sports Tours and college sports programs.
The team at Ithaca Family Chiropractic is grateful to work with many athletes from Cornell University, Ithaca College, Cortland College and TC3, as well as many local high school athletes. Chiropractic care is meant to enhance performance and is not meant to be a replacement for care provided by trainers, PTs or other team experts. Chiropractors focus on spinal adjustments and lifestyle recommendations.
Did You Know?
The American Academy of Pediatrics states that 3.5 million children suffer a sports-related injury each year.
Chiropractic Helps You Be Your Best
To be your best, you need to take great care of your body. We can help you do so with the best possible chiropractic care and lifestyle tips. It is impossible to perform at your peak if you are out of alignment, disconnected and unclear neurologically.
Many athletes are pushing their bodies to their limit on a sore and beat-up spine. Chiropractic care has been shown to improve your reaction time, enhance your immune system, improve brain function and increase strength and flexibility. We see athletes of all ages stay healthy and reach their personal bests. It is truly a blessing to work with such committed, hard-working competitors.
Dr. Brian's Life Was Changed by a Sports Chiropractor
You might wonder why our team members are so passionate about caring for athletes. For Dr. Brian, it started back in college, when he sustained a neck injury playing rugby. With regular care, his neck improved, as well as his lifelong sinus problems. And the ADHD he'd struggled with for years was greatly improved, too. Today, decades after, Dr. Brian continues to get adjusted weekly, and none of these problems have ever returned.
Book an Appointment
Contact us today to schedule an appointment!
CONTACT US »
Sports Chiropractor in Ithaca NY | (607) 257-9355