Ithaca Family Chiropractic Reviews
What Our Ithaca Patients Say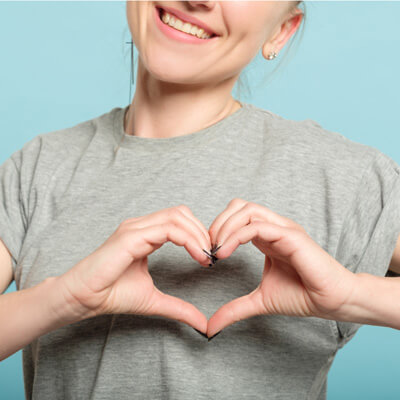 At Ithaca Family Chiropractic we love when patients share with us their feedback and comments after chiropractic care. Please read our patient testimonials below to see what other people have achieved through their tailored treatment plans with us.
Share your stories too! Click here to send us your feedback so that we can help to spread the word about the benefits of natural at Ithaca Family Chiropractic care. For more information, or to schedule an appointment contact us today.

Great Results
I have seen Dr. Jordan now 3 times and have seen such great results. I love his kind approach & the education he provides along the way. I highly recommend Ithaca Family Chiropractic & Dr. Jordan!!
–Dinnett M.
So Thankful
I called IFC out of desperation to get some help with my scoliosis. I was having a flare up and they were able to get my in 15 minutes after my call. I was nervous but the entire team was friendly, kind and knowledgeable. Dr. Brian and Ashley explained what they saw on the X Rays and we got to work. Ever since my first visit, my back has been feeling better! After 2 months of adjustments, my back feels incredible. I am a gardener and an active person but because of my scoliosis pain, I would work and then be in too much pain to do the other things I loved. Now I am able to do it all! So thankful for Dr. Brian and his team! Highly recommend!
–Alison F.
Feeling Like Old Self
I recently moved to Ithaca and was really nervous about finding a new chiropractor but my back was in pretty horrible pain so I needed to come in. I'm so thankful to have found Ithaca Family Chiropractic because the entire staff has been so amazing! They are so flexible when it comes to scheduling (which I really appreciate as a vet student) and Dr. Brian is such a great chiropractor; after just a few weeks I've gone from being in pain or discomfort all the time to feeling like my old self again!
–Cristina W.
Highly Recommend
I have been going to Ithaca Family Chiropractic for adjustments every week for over a year. I feel so much better when I leave. Everyone working there is so friendly, and the doctors are great (I've gone to two). Highly recommend!
-Tina I.
Warm and Welcoming Staff
Incredibly friendly atmosphere, warm and welcoming staff! Everyone is personable, gets to know you by name and tries to accommodate all patients.
Highly recommend!
–Chance R.
Feeling Rejuvenated
Honestly, I can't say enough about Dr. Mike and the amazing staff at Ithaca Family Chiropractic. The positive energy and good vibes make it an exceptional experience, and I always leave feeling spiritually and physically rejuvenated. I've suffered from lower back pain a majority of my life, and I was hesitant to seek a Chiropractic remedy, due to previous experiences. The only thing I can say is that I should've started coming here years ago. The staff educates you on how the misalignment of the spine can trigger other problems in the body, which a lot of people probably don't even realize. Even though it's only been a few months, I'm able to notice a huge difference. There's nothing worse than being a prisoner to your own body so if you're experiencing various ailments than make that phone call. Your mind, body and spirit will thank you for it!
-Blythe S.
Pro Athlete
"I don't have any particular conditions, but as a professional hockey player I put my body under constant stress. Skating puts my body in a very bad position and as a result my back muscles and hip/groin are always tight and sore. I've herniated a disc in my back and had tingling in my thighs at times. I've had 2 sports hernia surgeries, injections, and taken constant does of Advil, Tylenol, and aspirin. What I've described has affected my ability to recover and play at my highest level and at some points preventing me from playing. My girlfriend told me about the office. Since I've started coming to the office my back muscles have been much more relaxed and as a result my hips and glutes have been able to relax as well. The numbness and tingling in my thighs has completely disappeared! In addition my range of motion in my neck has improved 10 fold! My performance on the ice and energy level since seeing Dr. Brian has been better than ever! Dr. Brian and the team here is incredibly friendly and happy all the time! They have always been supportive of me and genuinely care about me and my improvements and helping me achieve my goals. Dr. Brian has been an amazing support for me and constantly encourages me to not only excel but to achieve my dreams.
Weight Loss
"When I first gave chiropractic adjustments a try 3 years ago I had been experiencing serious lower back pain, along with high blood pressure and excess weight. My doctors all recommended blood pressure meds. I'm grateful from talking to Dr. Brian I prefer to stick to more natural remedies. The subluxations are now just once a week. Being that I'm in the business of cutting hair I'm on my feet a ton. I sometimes would be experiencing numbness in my hands. These once a week visits gave clearly shown to have helped me stay the course and improved the curvature of both my neck and back. I heard about the office through a friend. Starting out I would come in to see Dr. Brian three times a week. I notice almost immediately the wonderful improvements. I had lost 62 lbs and was eating much healthier than before. Currently I visit the chiropractor once a week. The changes for me have been wonderful improvements compared with how bad my quality of life was before. This experience has forever changed my life in a very positive way. I now tell all of my friends, family, and anyone I meet that they should seriously consider giving this place a try."
Fibromyalgia
"I have had fibromyalgia from a young age and chronic headaches from about age 8. I have been searching for help for many years and have gone to numerous practitioners with little or no help. I have to see a psychiatrist for depression. I tried acupuncture which did not help, Botox injections 3x with no improvements, several physical therapists, massage therapists, and I have taken many medications and tried many different diets. My pain was so bad that I had to retire from my job as a registered nurse. I was depressed and didn't want to do anything. My husband had to do most of the house work. I had no social life. I spend thousands of dollars searching for help. I saw the booth at the mall and signed up with no expectations. With chiropractic care I have less pain after about 6 months of treatment. My posture has improved and a bulging cervical disc is now normal. I still have pain but not "horrible" pain. The office is great and I look forward to coming. I have met many people and shared stories with them. Dr. Brian and the entire staff are really care about you and patiently answer all questions."
Family Wellness
"I found the office online and made my husband an appointment; he has been already coming in for about a year and a half before the rest of us got started. I have been dealing with allergies and tried shots in the past and it did not really help much. I also, had asthma and a nebulizer that I would use for it, that didn't help either. With my pregnancy I have been dealing with a lot of sciatica pain and rib pain with my changing body and chiropractic really seemed to help. My oldest daughter, Ava was getting headaches and sinus congestion a lot. My younger daughter, Maggie has low tone, trouble with bowel movements, digestion problems and sleep disturbances. After regular adjustments, Maggie can now sleep much better and I noticed an improvement in her posture. About a month before we started Maggie was cautious when walking and doing things being late to start walking and now she has been more active and more confident in moving and being more adventurous in activities. I think it is because her body feels different to her. I have noticed postural improvements in my son and he feels better than before getting adjusted. Before, he would complain that his neck hurt and had limited range of motion. I would absolutely recommend chiropractic, especially for kids and for allergies. Dr. Brian and the office are awesome and we thank them for their help. He does a great job with kids, Maggie was really scared at first but Dr. Brian made her feel comfortable."
Sleeping and Hip Pain
"I'd experienced tingling and numbness in my hips ever since 2010, when I was 28. The sensations weren't painful most of the time, but were certainly uncomfortable. Going on long car rides, sitting at work, and getting a full night's sleep were very difficult for me. I'd tried stretching routines, but they weren't helpful.
I started getting adjusted regularly with Dr. Mike in 2014. After a few adjustments I was noticing that I was sleeping better. After a few months I noticed that the tingling and numbness I felt in my hips was gone entirely, and that I could sleep face-up, lying on my back, which was something I was previously unable to do.
I have Dr. Mike to thank for being able to sleep soundly through the night, which has improved my quality of life in so many ways. I'm less irritable and have more energy throughout the day. Thank you so much, Dr. Mike!"

Ithaca Family Chiropractic Reviews | (607) 257-9355